Teaching and Mentorship
Teaching Experience
The Biology Department at Siena is the perfect place for someone like me, who prefers a balance of both research and teaching responsibilities. The small class sizes mean I really get to know my students, and my courses are often able to have field-based labs. On our field trips, we go to nearby natural areas to conduct wildlife surveys, learn local plant and animal diversity, set up experiments, and meet local ecologists.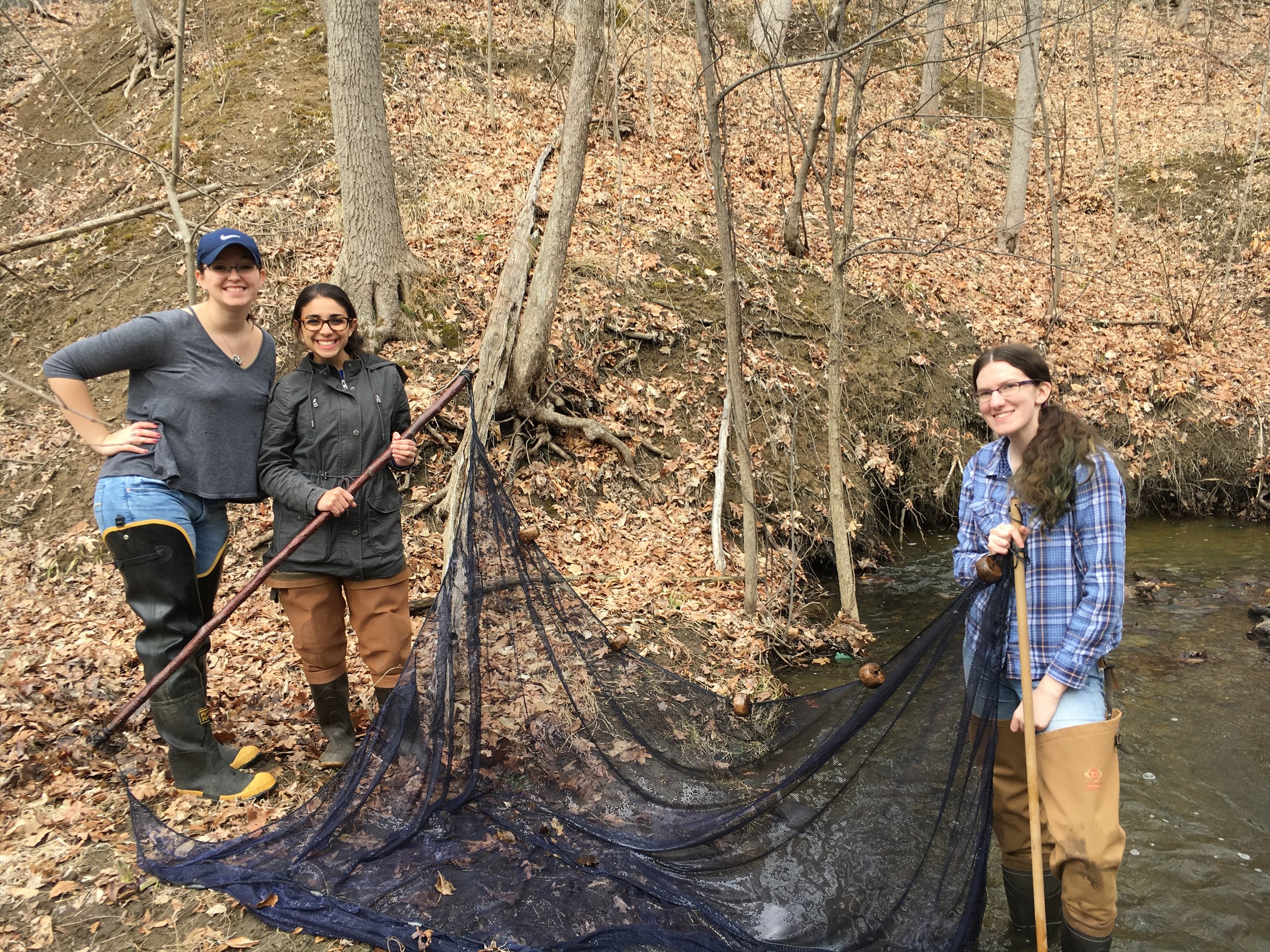 Siena College
Ecology (Fall 2015, 2016, 2017, 2018)

Biology of the Vertebrates (Spring 2016, 2017, 2018, 2019)

Research and Writing Skills for Biologists (Spring 2018)

General Biology I (Fall 2016)

Genomics and Bioinformatics (Spring 2017, 2019)

Member of the Genomics Education Partnership
St. Olaf College
Evolution and Diversity (Visiting Instructor, Spring 2013)
University of Minnesota
Introduction to Animal Behavior (T.A., Spring 2011)

Mammalogy (T.A., Fall 2009, Fall 2010)
Undergraduate Research Mentoring
I'm always looking for students excited about doing research with me in my lab! Please send me an email if you want to take part in one of our research projects.
Siena Students involved in Research
More details on Giarla Lab People page
Non-Siena Students
Mentor for Chelsea Wallace (high school student), EnvironMentors

Mentor for Meagan Moore, Bridges to Baccalaureate Program , LSU and Baton Rouge Community College

Mentor for Jordan Tysdale, Directed Research, U. Minnesota

Mentor for Courtney Comar, Undergrad. Research Opportunity Program, U. Minnesota

Mentor for Tracy Smelter, Directed Research, U. Minnesota

Mentor for Tim Sosa, Directed Research, U. Minnesota